CrowdProcess Workshop @FA7
Lisbon, Portugal
Bummer! Sales have ended.
Unfortunately, tickets for this event are no longer on sale.
Event Details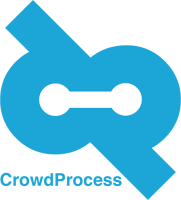 CrowdProcess aims to expose the full power of the web, to do cancer research and other hardcore stuff.

Basicaly, it's like Seti@Home and Folding@Home, but for everyone, a lot easier and a lot more accessible.
CrowdProcess makes use of the new amazing HTML5 APIs like WebSockets, WebWorkers, WebGL(soon), Blobs, and others, to provide developers with a massively stupidly scalable and easy to use Distributed Computing Platform.
Come join us if you want to be among the first to mess around with technology that will change the world. Because stable software is boring.
Basic programming skills required (If you managed to do this kind of thing on Code Academy you should be fine).
The CrowdProcess Workshop is going to be hosted by FLORIDA AFTER SEVEN, a monthly event with a relaxed atmosphere, bringing together people, projects and companies from different fronts of the web and tech community. 
FLORIDA AFTER SEVEN is organized by Hotel Florida and Quodis